eFestival Instrumental 2022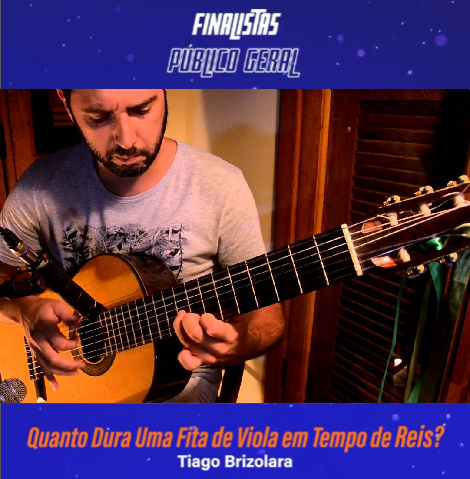 "Quanto Dura Uma Fita de Viola em Tempo de Reis?" was chosen finalist at the prestiged eFestival Instrumental 2022. From there, a popular poll on internet was carried. I feel technically and artistically honored… Congratulations to the winners!
The 10 finalists were chosen accounting for creativity, originality, harmonization and interpretation. The curators were the journalist, editor and music critic Carlos Calado, and the maestro, arranger, producer, composer and pianist Ruriá Duprat, in partnership with two specialists of the technical jury.
eFestival was idealized and held by Dançar Marketing, in conjunction with Brazil's Ministry of Tourism, by the Special Secretary of Culture, and the State of São Paulo by the Secretary of Culture and Creative Economy.
"Quanto Dura Uma Fita de Viola em Tempo de Reis?" belongs to what I call ficction of popular music, and can be heard in the streaming services (here with the very special percussion of Marcelo Pimentel):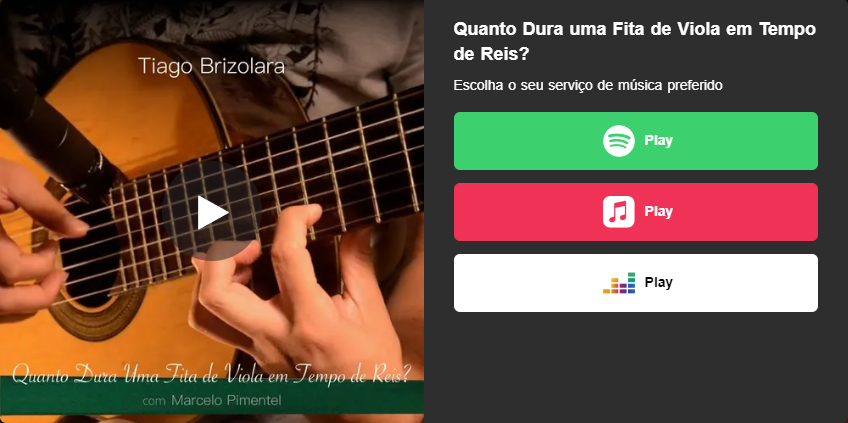 YouTube (the version sent to the festival):
and Instagram: